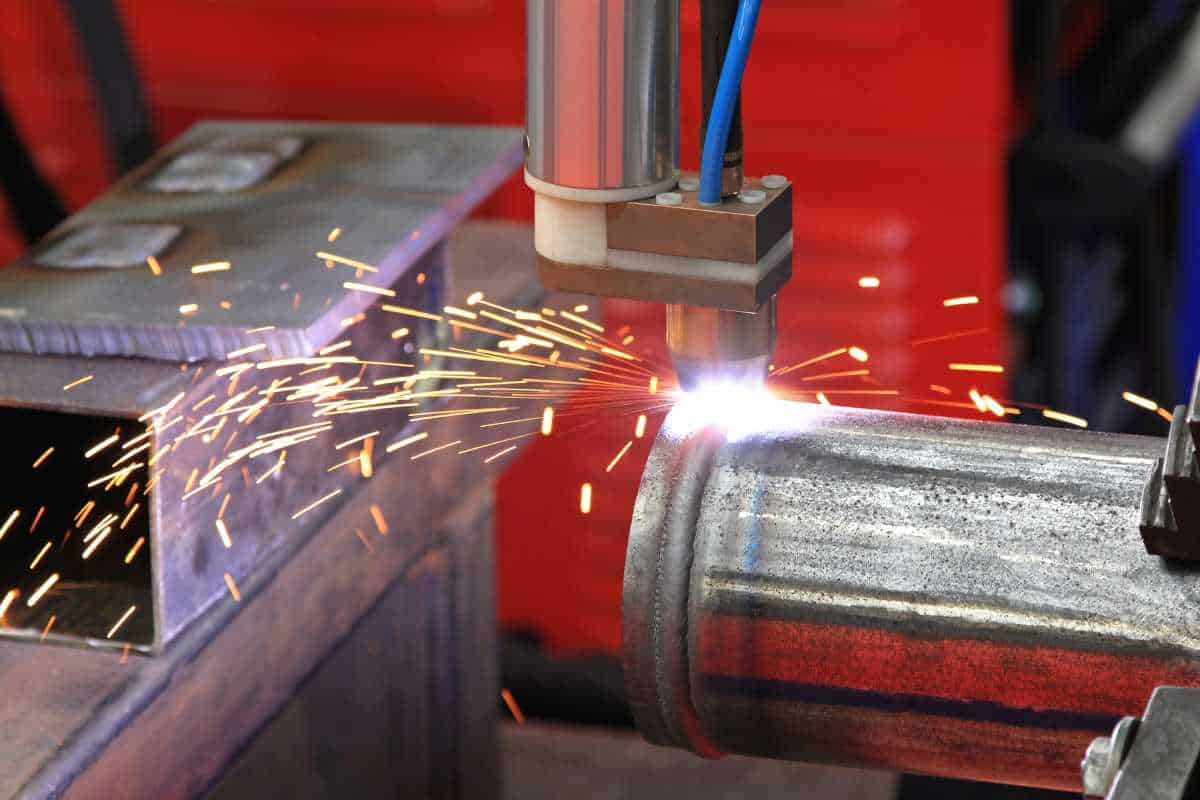 Sheet Metal Fabrication Near Skye - Australian General Engineering
Situated in Melbournes, South East suburb of Mordialloc, Australian General Engineering is a metal fabrication workshop providing metal manufacturing and fabrication services for Australian markets. For more than 25 years, AGE has provided exceptional craftsmanship and service to the area's most well-known and respected mechanical businesses near Skye , metal fabrication specialists, enterprises, and institutions.
Click Here to find out more information about Australian General Engineering.
We transform more than 10,000 tons of metal every year, including aluminum, customized stainless steel, galvanized steel, black iron steel and colourbond. From smaller sized, custom-made style solutions to the most complex design-build and spec commercial, industrial and institutional sheet metal projects, we deliver high-quality products near Skye
General Engineering Metal Workshop Near Skye
Australian General Engineering looks after a wide range of sectors and provides an extensive range of fabrication services near Skye such as:
CNC Laser Cutting
Metal Rolling
MIG & TIG Welding
CNC Machining
CNC Tube Bending
Metal Spinning
Aluminum Fabrication
CNC Laser Cutting
CNC Turret Punching
CNC Metal Folding & Rolling
CNC Robotic Welding and more.
For a full checklist of our Sheet Metal Fabrication services in MelbourneClick Here
Our team of qualified experts has unparalleled industry expertise and makes use of our fully geared, 4,000 m2 in Melbourne and similar in Vietnam center that features the latest and greatest in fabrication technology. Excellent value. Exceptional craftsmanship. And top quality items delivered on time.
About Metal Fabrication & Engineering
Metal fabrication is the building of metal structures by cutting, bending, and assembling processes. It is a procedure that involves the production of machines, parts, and structures from various raw materials. Large fabrication workshops employ a large number of methods in one shop or facility including welding, cutting, forming and machining. Australian General Engineering provides such services to Melbourne based suburbs and across Australia. Metal fabrication projects usually start with shop designs including precise measurements, then move to the fabrication phase and finally to the installation of the final job. Fabrication companies are employed by contractors, OEMs, and VARs. Typical projects include loose parts, structural frames for buildings and heavy machines, stairs and hand railings for buildings.
CNC Laser Cutting Services Near Skye
Laser cutting is a technology that makes use of a laser to cut components and is used for industrial manufacturing applications. Laser cutting works by directing the output of a high-power laser most generally through optics. The laser optics and CNC (computer numerical control) are used to direct the material or the laser beam generated. A traditional commercial laser for cutting components included a motion control system to follow a CNC or G-code of the pattern to be cut onto the material. The focused laser beam is pointed at the material, which then either melts, burns vaporize away, or is blown away by a jet of gas, leaving an edge with a high-quality surface finish. Industrial laser cutters are used to cut flat-sheet material as well as structural and piping components. For more information contact Australian General Engineering for a custom quotation. More information on CNC Laser Cutting Services in  Skye.
MIG & TIG Welding Services in Skye
MIG welding is an arc welding method in which a continuous solid wire electrode is fed through a welding gun and into the weld pool, joining the two base materials together. Shielding gas is also sent through the welding gun and protects the weld pool from contamination. MIG stands for "Metal Inert Gas." The technical name for it is "Gas Metal Arc Welding" (or GMAW), and the slang name for it is "wire welding."
TIG stands for Tungsten Inert Gas and is technically called Gas Tungsten Arc Welding or GTAW. The method uses a non-consumable tungsten electrode that provides the current to the welding arc. The tungsten and weld puddle is protected and cooled with an inert gas, typically argon. TIG welding is similar to oxy-acetylene welding in that you use a filler material for build-up or reinforcement. TIG welding is often referred to as Heli-arc welding, originating from an early Hobart "Heli-Arc" machine. The name comes from using helium gas as a shield around the electric arc. TIG welding was developed in the 1930s and was used during World War 2 as the preferred way to weld many aircraft elements. Previously, some alloy steels and aluminum had to be welded with a torch, something that demanded considerable skill and time.
Both services are offered by Australian General Engineering in Melbourne, for more information on metal MIG & TIG Welding in Skye
CNC Folding, Rolling and Pressing in Skye
Metal folding or forming is basically the process of applying one or bends to a sheet of metal by securing the sheet at a certain point and administering enough pressure to fold the metal. The angle of the bend is normally determined by the shape of the top or bottom instrument (usually a "V" shape) and also the pressure applied. At Australian General Engineering, we have a range of folding alternatives, including press brakes, automated panel folding and robotic. The conventional and most typical method of folding is to use a press brake machinery. We have several press brakes which form bends by clamping the metal sheet between a punch and die (top tool and bottom tool. An operator will feed in the sheet to a pre-set back stop and hold the material in place while the press brake applies the bend.
Casting Raw Materials
Metal fabricators have many standard raw materials at their disposal that can decrease cycle times and workflow. Casting, a fabrication process that has been in use for over 6,000 years, involves forcing liquid metal into a mold and permitting it to cool and harden in the desired shape. A high degree of custom flexibility makes casting an optimal choice for applications that require complicated geometries. Raw materials used in the process typically include molten metal, but epoxies, concrete, and clay are also used. Common metals used in the casting process include:
Aluminum
Iron
Steel
Stainless steel
Gold
Silver
Copper
Magnesium
Common fabrication methods include welding, lathing, broaching, grinding, milling and honing, though many metal fabrication shops offer a variety of specialties that may be well-suited to your specific needs. A vital process for virtually all manufacturers, metal fabrication, ranges from sectors such as automotive and electrical to food and beverage. Over the years, the use of popular raw materials has resulted in the standardization of many fabrication elements and components. Before kicking off the metal fabrication process, it is helpful to understand which materials are available and appropriate for our unique application.
 Galvanized Sheet Metal Fabrication Skye
Galvanized sheet metal is a steel or iron product that has a protective zinc coating to prevent rusting. The most standard method is hot-dip galvanizing, in which parts are submerged in a bath of molten zinc. This approach provides corrosion protection, durability under harsh conditions, a long lifespan, versatility, availability, and sustainability.
Galvanizing protects the underlying iron or steel in the following main ways:
The zinc coating, when intact, protects against corrosive substances from reaching the underlying steel or iron. The zinc serves as a sacrificial anode so that even if the coating is scratched, the exposed steel will still be protected by the remaining zinc. The zinc protects iron by corroding first. For greater results, application of chromates over zinc is also seen as an industry trend.
Aluminum Sheet Metal Fabrication Skye
If you require aluminum parts machined, we are one of the most qualified and cost-effective sources, and we can finish the job right. Aluminum is the third most abundant aspect in the earth's crust after oxygen and silicon and is a relatively brand-new commercial metal, thoroughly used for less than 100 years.
Aluminum parts are economical, lightweight and attractive. Parts produced from this metal are often less costly because they can be machined in less time than lots of other metals such as steel and do not need extra surfaces. As the pure metal is soft, small amounts of copper, magnesium, zinc and other aspects are added for toughness. It is resistant to rust as a thin protective layer is formed when subjected to the environment, preventing surface rust. Aluminum is chemical resistant, straightforward to machine, and has a high durability to weight ratio-- it weighs about one-third as much as steel.
The experts at Australian General Engineering, located in the Melbourne area, strive to provide consumers with a wide variety of quality fabrication and sheet metal services. Victoria, Australia-- Manufacturing is a crucial aspect of modern consumerism, so having effective and top-of-the-line manufacturing systems is important for large industries to remain successful. Australia General Engineering is a market-leading metal fabrication company that offers sectors a wide array of specialized fabrication services.
About Skye, Melbourne, Victoria
Skye is a suburb in Melbourne, Victoria, Australia, 38 km south-east of Melbourne's central business district. Its local government area is the City of Frankston. At the 2016 census, Skye had a population of 8,096.
Skye Post Office opened on 1 June 1889 and closed in 1895. In 1964 Lyndhurst South office (open since 1902) was renamed Skye. This office closed in 1972.
Prior to 15 December 1994, Skye was part of the City of Cranbourne formerly the Shire of Cranbourne. It still shares the postcode, 3977, with Cranbourne.
The suburb has one school, Skye Primary School. The suburb has a number of newer housing developments (many which have been developed since 2005).
Southern Lights Church serves the Skye region.
Skye enjoys a large area of land to the east of the suburb which is outside the main growth area and is semi-rural. It forms a green wedge between Skye and Cranbourne West, which is in the neighboring municipality of the City of Casey.
Skye is ranked as one of the most liveable suburbs in Melbourne, with plenty of public transport and many public parks. Skye as a wonderful place for raising children due to its semi-rural location, proximity to beaches and to Lyndhurst Primary School.