Metal Finishing & Surface Treatment
Finishing machines treat the surface of your custom part. Finishing can be used for protection, decoration, and other uses. For example you may want to nickel plate a part to protect it from oxidizing or mechanically brush the surface of the part to create a textured look. Australian General Engineering's intelligent software will also guide you to make sure the finish you specify is compatible with your material.
Standard Finish
For 3D machined parts with no finishing specified, Australian General Engineering machinist will use discretion whether to vibratory tumble parts or leave parts as machined. It is generally recommended to leave the decision to the machinist.
Vibratory tumble
This finish does the best job of removing sharp edges and burrs and is more economical as it does not require machining chamfers to avoid sharp edges. (Chamfers were however machined in this example.)
As machined
This finish has a machined appearance. If you choose this finish it is strongly recommended, for safety, to include in your design chamfers on all edges to break sharp edges (this increases machining time and hence cost). This finish requires special handling which also adds to cost. 
Metal Brushing Service
Australian General Engineering makes it easy to design and order custom parts with a brush finish.
Metal brushing creates a surface texture that removes and hides surface defects. Brushed finishes have a parallel grain resulting from an abrasive moving against the work piece in one direction.
Metal Applications
This type of metal finish is often used to create a uniform appearance on Aluminum, Stainless Steel, Copper, Brass and Titanium.
Examples
The process is often applied to Custom Metal Brackets, Custom Front Panels, Custom Sheet Metal Boxes, decorative parts, sculptures, surfaces, enclosures, etc.
Properties 
The finishing process creates a smooth near-mirror uniform surface. Polishing is done on the edge of a cloth buff wheel, typically about 6" diameter and hence the process can only reach certain surfaces. Edges often become slightly rounded. Buff polishing may not be effective on parts with sharp, intricate, recessed or fragile features. Many materials can be buff polished including Aluminum, Stainless Steel, Copper, Steel, Acrylic, Brass, Titanium, Sterling Silver and Bronze. Hard materials such as stainless steel are more time consuming and costly to polish. 
Vibratory Finishing Service
Australian General Engineering makes it easy to design and order custom parts with vibratory finishing. 
Vibratory finishing changes the surface of parts by placing the parts in a vibrating bowl of abrasive media.
Properties 
The metal finish process produces a uniform random texture and slightly rounded edges. The process is used to remove burrs and improve the appearance of relatively small parts. Vibratory finishing is an inexpensive method.
Applications 
Vibratory finishing can be applied to Custom Enclosures, Custom Metal Brackets, Custom Robot Parts, Custom jewelry, Custom wrenches, Custom Motorcycle Parts, Custom Auto Parts, Custom Toy Parts, etc. The process is often applied to: Aluminum, Stainless Steel, Copper, Steel, Brass, Titanium, Sterling Silver, Spring Steel and Bronze.
Professional Metal Finishing Services in Melbourne
Here at Australian General Engineering (AGE), we cater to your specific component finishing requirements and do so to the highest of standards while still remaining competitively priced.
We offer a wide range of finishing services in-house or via our supply partners. Some of these services including the application of zinc plating, hot dip galvanizing, wet spray painting, and powder coating. Our skilled team is also experienced in the complex requirements of metal polishing, anodizing, specialized electro-coat finishes, and chromate conversion.
High Profile Clientele
For many years, we have been servicing the Australian Defence Force and have maintained the ability to meet the strict demands and application criteria of the Australian Paint Approval Scheme (APAS) standards including PUP (polyurethane paint).
State Of The Art Metal Finishing Process
Offering the latest electrostatic processes in wet spray and powder coating, you can rely on the AGE experts for the attention to detail necessary to finish all products.Most of our finishing processes are offered as part of our comprehensive services portfolio and employ  the expertise of our selected supply partners in their respective applications.
Our Broader Fabrication Services
Through focusing on efficient production, quality results and customer satisfaction, we are proud to be a one-stop shop for all things related to sheet metal and general fabrication.
Amongst the cost-effective services on offer are:
CNC laser cutting
CNC turret punching
CNC brake press folding
CNC tube bending
CNC machining
We can also assist with product design and development,  and even turnkey solutions for your metal component manufacturing requirements including assembly,  packaging,  warehousing, and efficient distribution.
METAL SPINNING
Services Melbourne
Our metal spinning services are highly cost-effective for smaller batches of components. They are also ideal for decorative and complex items that can be manufactured without using costlier pressing methods.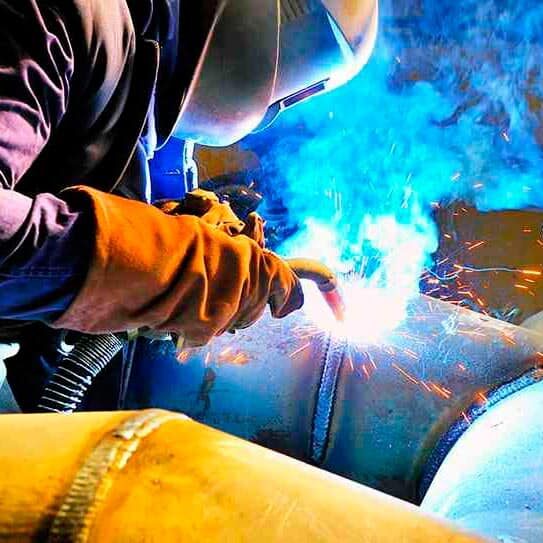 WELDING
Services Melbourne
If  you are looking for precision welding across a range of disciplines that include MIG, TIG, spot, stud, and projection methods, you couldn't be in a better place. Our highly skilled welders and sophisticated welding machines consistently tum out top-grade welding to even the most complex components.
TOOL ROOM
Services Melbourne
We are committed to providing the metal fabrication solutions that our clients need to bring their components to the market. To this end, we have invested in a dedicated tool room. Our skilled tool makers can fabricate tool-specific solutions for a diverse range of general and fabrication  engineering services.
METAL SHEET ROLLING
Services Melbourne
Here at Australian General Engineering, we have the capacity to roll sheet profiles up to 4mm thick and 1300mm in length. Our modern rolling machinery is ideal for applying curvatures  to a range of sheet metals  before further processing.
Expert General Engineering Services in Melbourne
Since our inception, Australian General Engineering (AGE) has grown to a market-leading sheet metal and general metal fabrication service provider/manufacturer in Melbourne
Running with production and logistics facilities of over 4,000 m2 in Melbourne and very similar in Vietnam, we are essentially set up for boosted engineering needs. With high-efficiency machine equipments, 'lean' centered manufacturing processes and an exceptionally flexible production team, we have a strong emphasis on achieving 'delivery in full on time' (DIFOT).
We have widened our operations and formed a joint venture in Vietnam empowering us to offer our Australian customers with more cost-effective options for our services while maintaining the high quality demanded by our market sector. Quality assurance, production methods, and all aspects of the business in Vietnam are also controlled by AGE in Melbourne.
A Wealth of Metal Fabrication Experience in Melbourne
Our Melbourne based qualified and dedicated management team are specialists that have come from diverse industry backgrounds. This provides us with the skill set to not only comprehend your requirements but also to exceed your expectations.
We consistently meet the requirements of a diverse and sophisticated market with organisations such as the Australian Department of Defence, Original Equipment Vehicle and Component Manufacturers (OEM), and various others in the government, private, and public sectors.
With a continual improvement approach and dedication to achieving the finest possible standard in client satisfaction, Australian General Engineering is focused on providing the highest quality products, on time and at market competitive rates.
Our Sheet Metal and General Fabrication Services
Here at Australian General Engineering in Melbourne we have established ourselves as a market leader, and pride ourselves on providing our clients with tailored services such as:
- CNC Laser Cutting
- CNC Turret Punching
- CNC Metal Folding, Rolling and Pressing
- CNC Machining
- CNC Robotic Mig and Tig Welding
The Melbourne team focuses on effective production processing and adheres to 'lean engineering' practices. We incorporate our latest in-house technology production equipment, MRP software, dedicated administration, and customised warehousing facility so that we can manufacture economically, and maintain stock for immediate availability.
The sheet metal and fabrication services we offer at our Melbourne and Vietnamese facilities include:
- CNC Laser Cutting
- CNC Turret Punching
- CNC Brake Pressing/Folding
- Cutting services using Band Saws, Guillotines, Shears, and Cold Drop Saws
- Metal Rolling
- MIG and TIG welding
- CNC Machining
- CNC Tube Bending
- Metal Spinning
- CNC Pressing and Stamping