PROFESSIONAL TOOL MAKING SERVICES IN MELBOURNE
Our extensive premises are equipped with a specialized tool room facility where our skilled toolmakers are capable of manufacturing and maintaining specific tooling requirements.
Our tool room also allows us to provide fabrication engineering services such as:
Drilling
Countersinking
Tapping
Reaming
Boring
Facing
Grinding
Finishing
Polishing
With so many tooling services available, we can optimise our comprehensive range of component manufacturing processes and provide a level of service that consistently exceeds our customers' expectations.
Our skilled toolmakers assist in providing jigs and fixtures for use in aiding component manufacturing or assembly. This reduces the labor time required to put components together and also ensures that components and fasteners are placed in the correct location.
To pass on cost savings to you, we use Go/No Go gauges to control quality requirements  on high volume production parts.
YOUR ONE-STOP SHEET METAL FABRICATION SHOP
Here at Australian General Engineering, we work towards doing everything in-house, allowing us to maintain our quality control and ensure that you get the best results at the most competitive process.
Providing everything in-house also allows us to fine-tune our component manufacturing services, so we can consistently deliver excellent results to our customers. We pride ourselves on being a one-stop-shop for a11 things related to sheet metal and general fabrication.
Among our cost-effective services on offer through our Melbourne and Vietnam facilities are:
CNC laser cutting
Turret punching
Brake pressing/folding
Pressing and stamping
Welding
Finishing
METAL SPINNING
Services Melbourne
Our metal spinning services are highly cost-effective for smaller batches of components. They are also ideal for decorative and complex items that can be manufactured without using costlier pressing methods.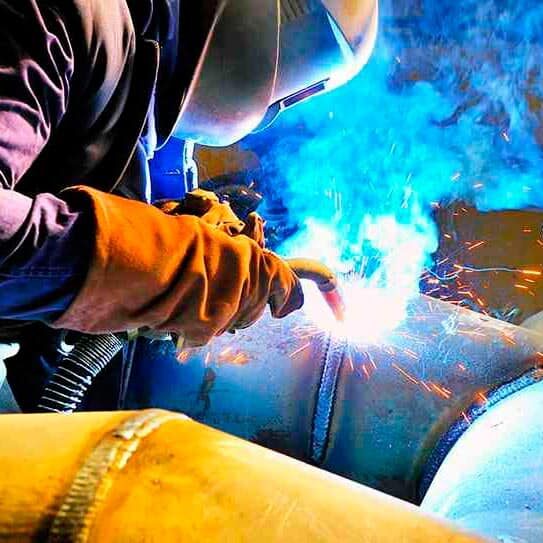 WELDING
Services Melbourne
If  you are looking for precision welding across a range of disciplines that include MIG, TIG, spot, stud, and projection methods, you couldn't be in a better place. Our highly skilled welders and sophisticated welding machines consistently tum out top-grade welding to even the most complex components.
TOOL ROOM
Services Melbourne
We are committed to providing the metal fabrication solutions that our clients need to bring their components to the market. To this end, we have invested in a dedicated tool room. Our skilled tool makers can fabricate tool-specific solutions for a diverse range of general and fabrication  engineering services.
METAL SHEET ROLLING
Services Melbourne
Here at Australian General Engineering, we have the capacity to roll sheet profiles up to 4mm thick and 1300mm in length. Our modern rolling machinery is ideal for applying curvatures  to a range of sheet metals  before further processing.
Expert General Engineering Services in Melbourne
Since our inception, Australian General Engineering (AGE) has grown to a market-leading sheet metal and general metal fabrication service provider/manufacturer in Melbourne
Working with manufacturing and logistics locations of over 4,000 m2 in Melbourne and equivalent in Vietnam, we are ultimately positioned for increased production demands. With high-efficiency machine solutions, 'lean' concentrated manufacturing processes and an extremely flexible production team, we have a strong emphasis on achieving 'delivery in full on time' (DIFOT).
We have broadened our operations in Vietnam permitting us to deliver our Australian customers with more cost-effective options for our solutions while maintaining the high quality demanded by our market sector. Quality assurance, production methods, and all aspects of the business in Vietnam are also controlled by AGE in Melbourne.
A Wealth of Metal Fabrication Experience in Melbourne
Our Melbourne based professional and dedicated management team are professionals that have come from diverse industry backgrounds. This provides us with the skill set to not only comprehend your requirements but also to exceed your expectations.
We consistently meet the needs of a diverse and sophisticated market with organisations such as the Australian Department of Defence, Original Equipment Vehicle and Component Manufacturers (OEM), and various others in the government, private, and public sectors.
With a continual improvement approach and commitment to achieving the finest possible standard in client satisfaction, Australian General Engineering is focused on offering the highest quality products, on time and at market competitive rates.
Our Sheet Metal and General Fabrication Services
Here at Australian General Engineering in Melbourne we have established ourselves as a market leader, and pride ourselves on providing our clients with tailored services such as:
- CNC Laser Cutting
- CNC Turret Punching
- CNC Metal Folding, Rolling and Pressing
- CNC Machining
- CNC Robotic Mig and Tig Welding
The Melbourne team focuses on effective production processing and adheres to 'lean engineering' practices. We incorporate our latest in-house technology production equipment, MRP software, dedicated administration, and customised warehousing facility so that we can manufacture economically, and take care of stock for immediate availability.
The sheet metal and fabrication services we offer at our Melbourne and Vietnamese facilities include:
- CNC Laser Cutting
- CNC Turret Punching
- CNC Brake Pressing/Folding
- Cutting services using Band Saws, Guillotines, Shears, and Cold Drop Saws
- Metal Rolling
- MIG and TIG welding
- CNC Machining
- CNC Tube Bending
- Metal Spinning
- CNC Pressing and Stamping